Road Safety Russia NGO takes part in Frankfurt Motor Show
10 September 2013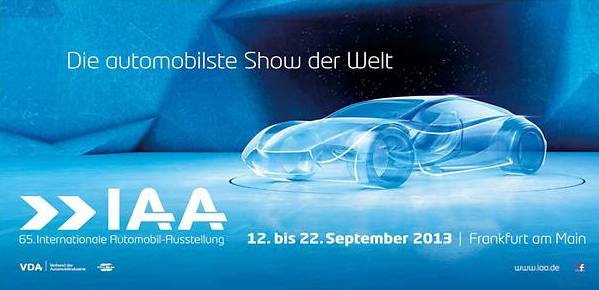 All motorists are eagerly awaiting for the Frankfurt Motor Show -2013. One of the biggest international car shows will be opened on September12. Inconnection with this event the Road Safety Russia NGO is preparing a special project which collects the most important innovations in the field of car safety.
Environmental protection and fuel efficient cars and other vital items for environmental safety are among the basic topics of the latest motor shows. This time the organizers will get on with this subject to raise it to the absolute. The keynote of the Frankfurt Motor Show is a live issue forRussiaas well for the production of green cars in our country requires support and development. It is important to make such vehicles popular and affordable and hopefully new technologies will give thrust to this process.
The awarding ceremony of the 11th AutoVision International Film and Multimedia Festival for automotive industry will take place during the Motor Show. The Road Safety Russia NGO is among the contestants submitting The Prompts video clip for the verdict of the European jury. The clip was shot for the Car Seats for Children social campaign jointly organized by the State Automobile Inspectorate at the Ministry of Interior of theRussian Federation, the Russian Association of Motor Insurers (RAMI) and the Road Safety Russia NGO.
The Road Safety Russia NGO has already taken part in the Moscow International Automobile Salon'2012. A special stand designed under the support of the State Automobile Inspectorate at the Ministry of Interior of the Russian Federation was installed to remind the visitors and participants of the event of their social responsibility for the cars as transport vehicles of heightened danger.
This time the Road Safety Russia NGO participates in the Frankfurt Motor Show with the key objective to upbuild a contensive dialogue with car manufacturers in regards to road safety issues and social activity in this field.
Follow the news on the Road Safety Russia NGO Web-site as well as on our pages in facebook and on our site.
Comments
So that to post a comment you need to login the web site