Prohibition operates in the car
08 February 2013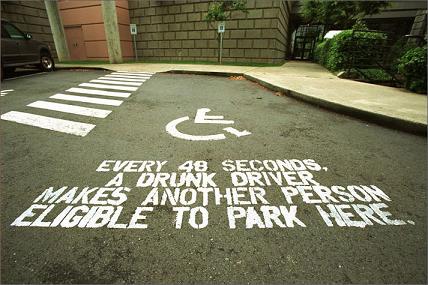 On 7 February the State Duma held a meeting of the Expert Council automotive community for public associations and religious organizations where NGO "Road Safety Russia", Non-Commercial partnership "Guild of driving schools," Non-Commercial partnership "Autolady", Interregional Trade Union "Taxi Driver," Center of expertise "Probok.net" and other organizations and associations were involved.
During the discussion, the participants shared their views and suggestions on the situation on the Russian roads. In particular, Vadim Melnikov, General Director of the NGO "Road Safety Russia" proposed to regard the problem of alcohol-impaired driving under the aspect of prohibition.
"It is essential for all of us, and especially to the media, to recognize alcohol intake before you get behind the wheel, or while driving to be outlaw, even in case of zero per mille law revision, – stated Vadim Melnikov. - The question of the per mille should be moved to the background, because the most important thing is not the amount of alcohol in the blood, but the fact that the consumption of any alcohol in any amount by the person who is planning to drive is a law violation and is totally inadmissible".
The participants of the State Duma committee Expert Council meeting supported the initiative of the "Road Safety Russia" and decided to draft a letter to the media with the recommendation to avoid the topic of the per mille in publications not discussing "how much you can drink and drive," but, on the contrary, insisting on total abstinence.
Comments
So that to post a comment you need to login the web site