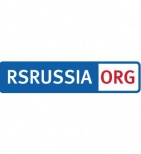 Road Safety Russia
How to make the driver notice you – flickers working their magic
10 April 2015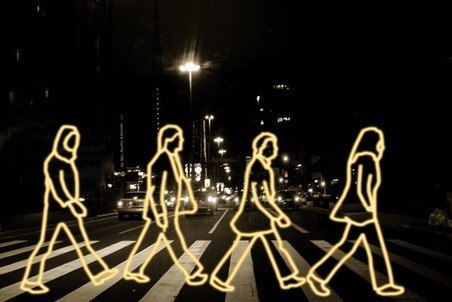 Flickers get more and more familiar to general population. Safety Forecast organizers -- the Russian Association of Motor Insurers and the General Department of Road Traffic Safety – provide ten facts about reflective elements that make people eight times more visible on the road and therefore help to save many lives. Refer to rsrussia.org page for further information.
1. Using flickers helps to reduce the risk of running over a pedestrian by 65%. The concept is easy: flickers reflect light from car headlights, making a pedestrian noticeable on the road.
2. A lonely flicker may not be enough. It will do good to wear flickers on both arms, around the waist and on the backpack (if we are talking about children). In rural areas with poor lighting it is even recommended to wear vests with reflective strips.

3. Flickers make people visible from four hundred meters (granted the quality of the flicker and the main beams of the car being on). Without them, the visibility range shrinks down to 70-90 meters tops.

4. If a driver is riding at the speed of 90 km/h, he will have eight seconds to notice a pedestrian by flickers and react in time. At the speed of 60 km/h, he will have whole 24 seconds.

5. Get only high-quality flickers, distinguished by white or lemon coloring, round or rectangular shape. Other intricate forms and colors are much less effective.

6. Flickers prevent not only road accidents. There was a case when an arm flicker saved a man from a railway accident. When an inebriated man fell asleep on the rails, a freight train driver was able to see something flickering two hundred meters ahead and apply emergency brakes in time.

7. Missing flickers may cost you not only your health, but also your money. Since July 1, 2015, wearing reflective elements by pedestrians at night outside of urban areas will upgrade in Russia from "advisory" to "compulsory". There will be a five-hundred-rubles (about $10) fine for pedestrians for violating this traffic rule.
8. Fortunately, less and less adults and children every year fall victims of road accidents. In 2014, there were almost 7% less accidents involving children-pedestrians. Nonetheless, accidents still happen even with children in company of adults. That is why it is necessary to remember that light reflective elements are important not only for your kids, but for you as well.
9. Flickers can be used not only on your clothing, but on strollers, bikes, scooters and other child "means of transportation". It is even strongly recommended.

10. Even if you and your child seldom leave home after dark, it doesn't mean that you don't need to have at least one light reflective element at hand – even at dusk you can turn invisible for drivers. Moreover, at great speed drivers can fail to notice a pedestrian in dark clothing, especially in poor weather. It is better to be safe than sorry and put on some flicker even if it is still light outside.
Comments
So that to post a comment you need to login the web site