Safety Forecast federal campaign started in Crimea
24 February 2015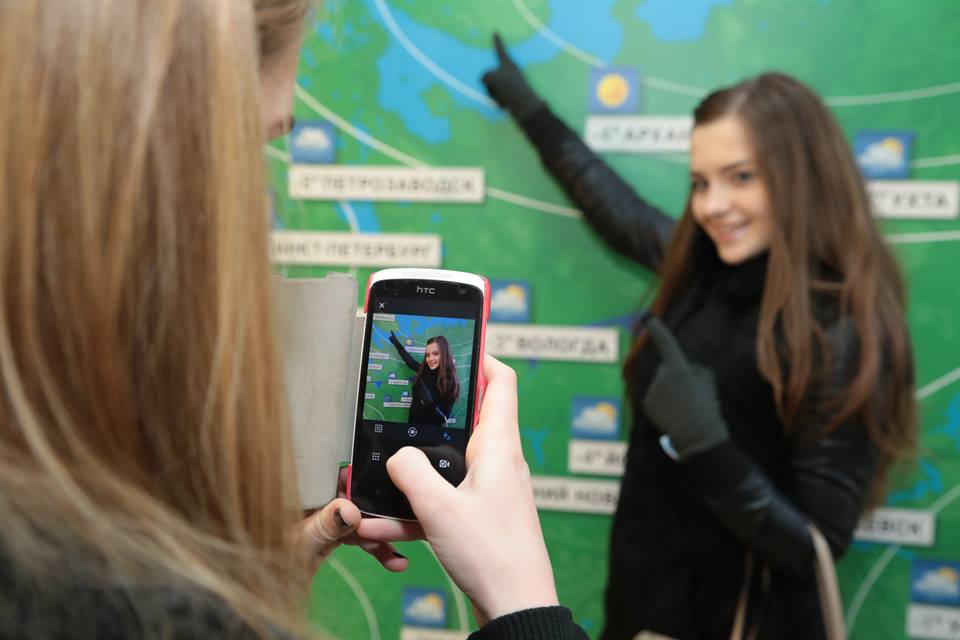 Safety Forecast social campaign, organized by the Russian Association of Motor Insurers and the State Road Traffic Inspectorate at the Ministry of Interior, has officially opened in Simferopol. Safety Forecast program engages all the Russian regions, eleven of which - Republics of Crimea, Bashkortostan, Mari El, Kalmykia, Krasnodar region, Sevastopol, and Tyumen, Astraknan, Chelyabinsk, Volgograd and Voronezh regions – will see special campaign events.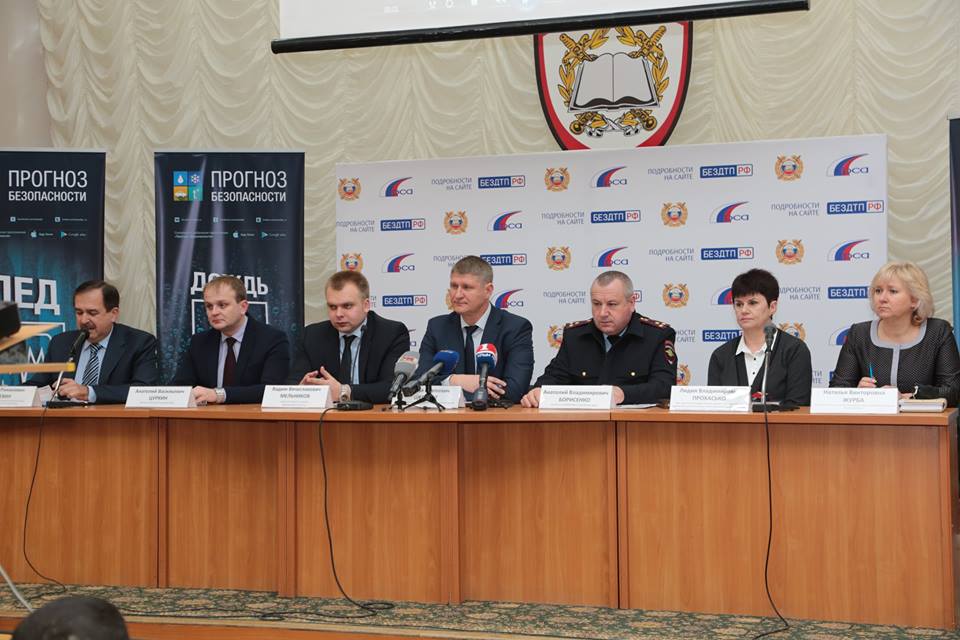 Press conference in the Crimean branch of the Krasnodar University at the Ministry of Interior was timed to coincide with the official opening. Regional heads of relevant agencies and departments, campaign organizers, and art and cultural figures attended the press conference. What is more, invitations to the opening were extended to the students of Simferopol educational institutions. Simferopol students were able to participate in Focus on the Forecast and Optical Illusions quizzes and received promotional prizes with campaign logo.
First Deputy Chairman of the Minister Council Mikhail Sheremet opened the press conference. He noted that, despite the Crimean climate being soft, the weather could be treacherous and unpredictable. Spikes in road accidents are registered especially during the change of seasons. Third of those accidents have an associated cause of weather conditions and driver's lack of knowledge on basic rules of driving in inclement weather. Mikhail Sheremet highlighted the fact that all campaign-associated materials will be available to the public after the campaign events. "That means that our children will continue to learn vital information long after the themed events, – he noted. – We believe that Safety Forecast campaign will have a positive impact on driving culture of the Crimeans".
Head of the Crimean State Road Traffic Inspectorate at the Ministry of Interior Anatoly Borisenko said that the main road accident causes in the region were driving regulation violations: speed violation in specific conditions, violation of distance, improper overtaking, entering an oncoming lane. That is why it is extremely important to remind the public once again that circumstances on the road in nearly 90% of the cases depend on the drivers.
What is more, the condition of road transportation system is of importance. Crimean Transport Minister Anatoly Tsurkin accented the fact that three new weather stations were built in areas with high levels of rainfall. Thus, road services will be able to factor in and prepare for weather conditions change in advance. Moreover, an increase in road machinery count is at play. In 2015, the region will receive additional units of road machinery for road clearance, which should improve the situation on the road in bad weather.
Road Safety Russia Head Vadim Melnikov revealed that Safety Forecast campaign aims to engage 25 kindergartens, 30 schools, 10 universities, 10 gas stations and 17 driving schools in Crimea. Invisible Menace scientific documentary – the first Russian film on weather impact on road safety – will be broadcast in driving schools and universities. Kindergartens and junior schools will host play-based safety classes; physics lessons with integrated road safety theme will be held in high schools. Various educational events to be held at gas stations and shopping centers.
First Deputy Minister of Education, Science, and Youth Policy of the Republic of Crimea Natalia Zhurba thanked the campaign organizers for paying special attention to children safety in the context of the project. There are more than 200 thousand students in Crimean kindergartens, schools, and universities and all of them will benefit from information on right behavior on the road. All created materials will be used in educational institutions throughout the region.
Deputy Director of the state-financed health institution Crimean Republican Center for Disaster Medicine and Emergency Medical Care Lydia Prokhasko supported Natalia Zhurba on the importance of children involvement in the campaign. According to statistics, there was an increase in the number of children harmed in road accidents in 2014 in Crimea. Kindergarten and school students' education on basics of road safety can reverse this negative tendency and save lives of young road users.
Invisible Menace release took place after the press conference.
Comments
So that to post a comment you need to login the web site