Fluctuating temperatures require extra care when driving
15 January 2015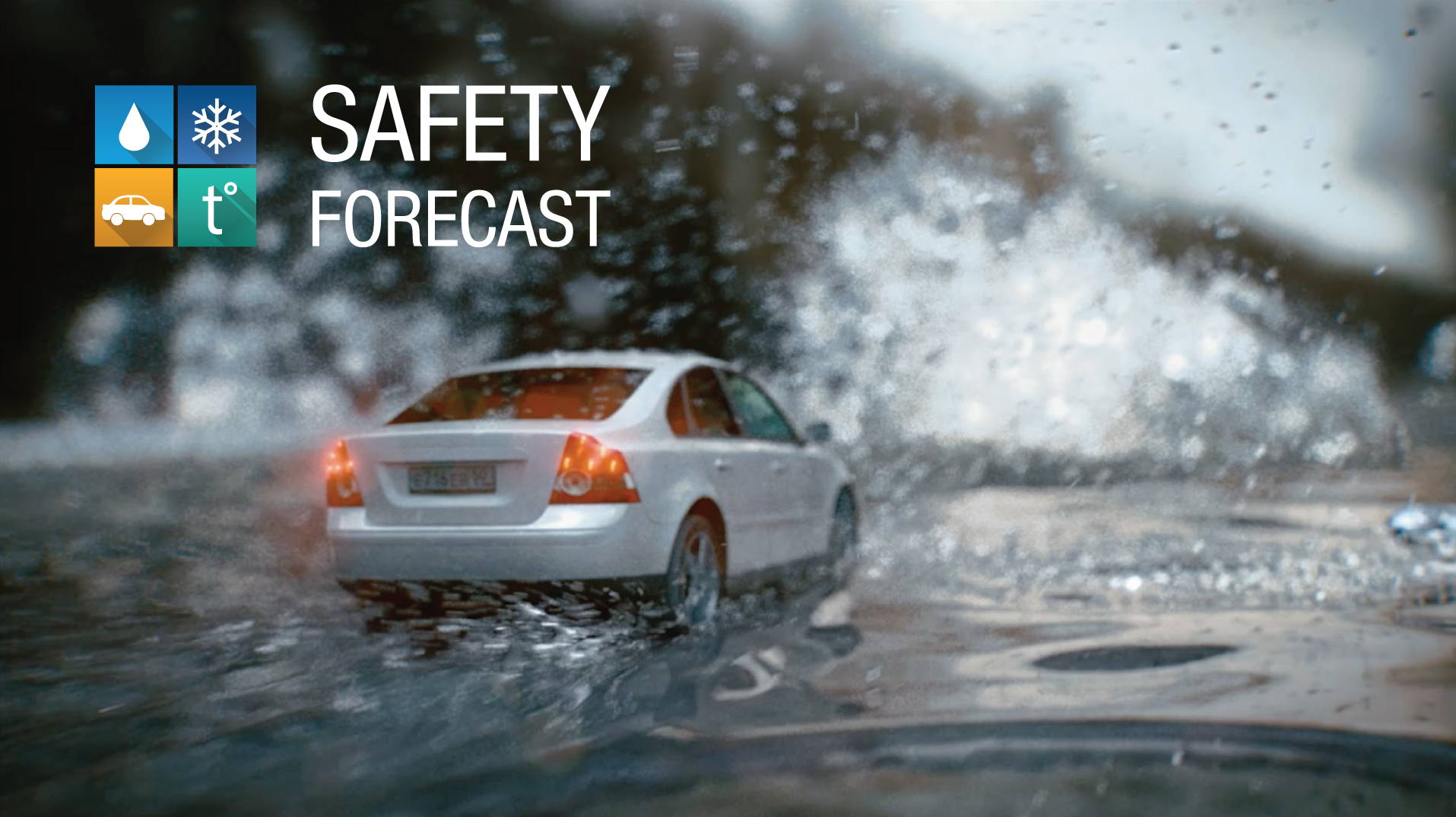 The General Department of Road Traffic Safety of the Russian Ministry of Internal Affairs and the Russian Association of Motor Insurers have launched a new nationwide public awareness campaign, with information support provided by NGO Road Safety Russia. The campaign, entitled "Safety Forecast", will focus on the impact of weather on road safety. It will urge all road users to be especially vigilant and cautious when the weather conditions are changeable.
According to the Russian Hydrometeorological Centre, the year 2014 was one of the warmest in the last 120 years. And since the beginning of 2015 the Russian weather has been affected by an Atlantic cyclone. The temperature in almost every Russian region has been several degrees above the seasonal average: the daytime temperature is hovering around zero in most regions.
Temperature fluctuations from just above to just below zero create very poor driving conditions. Recent days have seen a sharp increase in the number of road traffic accidents in Russia, including multiple-vehicle collisions. On 11 January, bad weather caused an accident in Tolyatti involving 24 vehicles, and several Russian highways were closed or almost at a standstill due to snowfalls, blizzards, and numerous accidents. On 15 January, poor weather conditions caused six road traffic accidents in the Rostov region. Three people were injured.
Weather anomalies are extremely dangerous. Abundant precipitation in the form of wet snow greatly reduces visibility on the roads, and wet asphalt and black ice significantly reduce tyre grip. This increases the braking distance considerably.
The "Safety Forecast" campaign will explain to all road users how weather affects driving and provide practical advice on avoiding road accidents in poor weather conditions. The campaign will show Russians how to drive in bad weather. It will explain why drivers must maintain a safe distance, observe the speed limit, and avoid sharp breaking and unnecessary overtaking or lane changing. The campaign will also provide pedestrians with road safety rules for bad weather and encourage them to use reflective elements during the hours of darkness. Special road safety classes will be held in universities, schools and nurseries in ten Russian regions. Petrol stations, driving schools, and retail and leisure centres will also be involved in promoting the campaign.
Comments
So that to post a comment you need to login the web site