Failure to wear a helmet accounts for 40% of motorcyclist deaths.
10 February 2014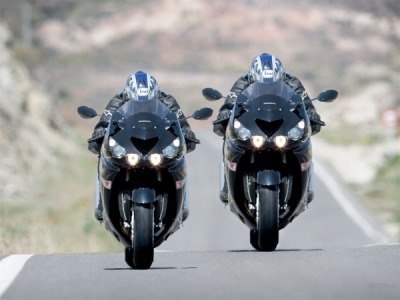 On 6 February the State Duma held a round table entitled "Road Safety for Category A Drivers": Analysing the Current Situation and Finding Solutions". During this event, the director of NGO Road Safety Russia, Vadim Melnikov, shared his experience of working to prevent road traffic injuries among users of two-wheeled motor vehicles. He also focused on the statistics for road traffic accidents involving such vehicles.
"Although this is a very real problem, I would like to remind you that between 2004 and 2013 the number of motorcyclists killed in Russia fell by 47%," said Mr Melnikov. "Nevertheless, 1000 motorcyclists are killed a year, and this figure is very high. I would like to point out that in 2013 40% of these deaths were due to motorcyclists failing to comply with the rules on crash helmets. What does this tell us? It tells us that the expert community has an overly simplistic attitude to the use of protection. Everyone knows that training for motorcycle riders plays an important role, and that infrastructure affects safety. But we have a specific statistic here, and it explains a lot."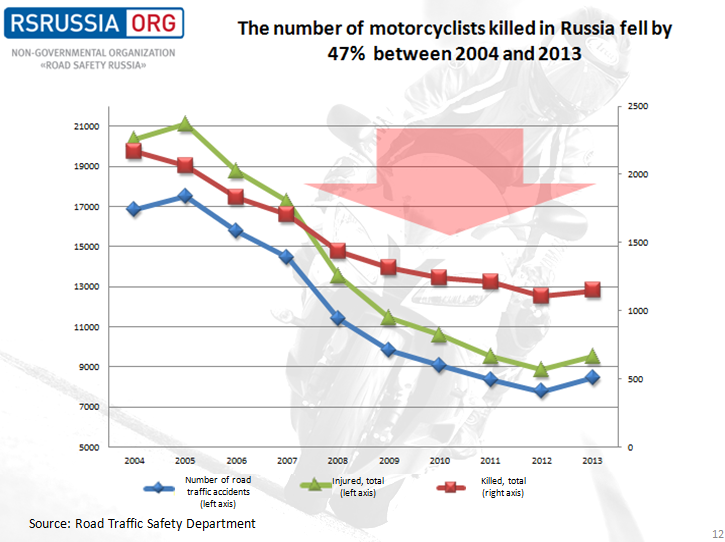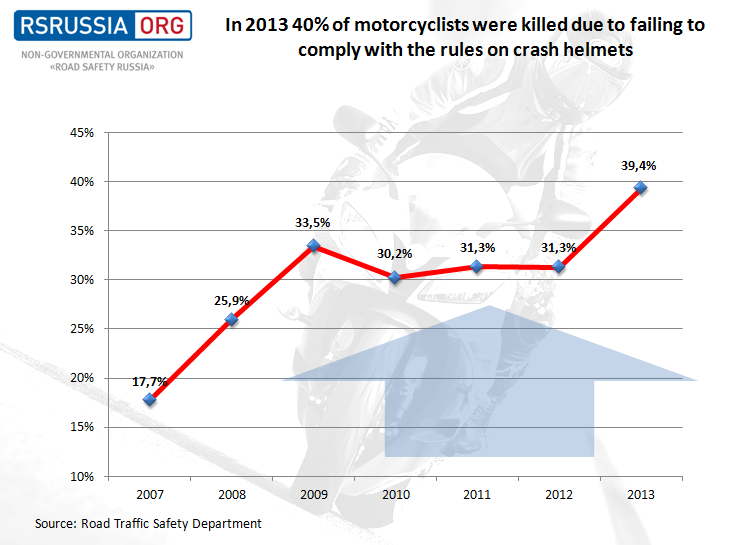 In 2013 Road Safety Russia and the General Department of Road Traffic Safety of the Ministry of Internal Affairs of the Russian Federation ran a national public awareness campaign called "Above all, wear a helmet!" The campaign's objective was to explain to fans of motorcycles, mopeds and scooters that it is vital to wear a helmet. Many motorcycle clubs and communities from all over the country got behind the campaign, and outdoor advertising was used in most of Russia's regions.
Among the other participants in the round table were State Duma deputies, Mikhail Bryachak and Alexander Romanovich; Larisa Shmelkova from the Russian Ministry for Science and Education; Pavel Soskov, coordinator of the Motograzhdanye ("Motocitizens") movement; and representatives of federal and regional executive bodies, civil society organisations, and citizens' action groups.
The round table participants decided to set up a working group to look in more detail at all the recommendations made.
Comments
So that to post a comment you need to login the web site