Amendments to the Russian Code of Administrative Offences Take Effect
01 September 2013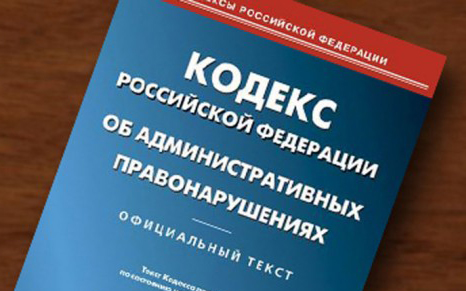 Federal Law No. 196-FZ of 23 July 2013 came into effect on 1 September 2013. The law introduces amendments to the Code of the Russian Federation on Administrative Offences and also to Article 28 of the Federal Law on Road Traffic Safety.
The new law increases the minimum fine for road traffic offences to 500 rubles (about 15 US dollars). It also introduces tougher penalties for repeated violation of certain traffic regulations, notably, for speeding and for failing to stop at a red light. As leading causes of fatal road accidents, these are among the most serious road traffic offences.
"For our part, of course we welcome the increase in the fine, to 3000 roubles, for failing to use child restraints when transporting children in cars," said President of Road Safety Russia, Natalia Agre. "I would like to point out that this was initially our initiative and we are glad that it has found support among legislators.
In addition, the law clearly defines the circumstances in which a driver will be deemed to be intoxicated. It increases the penalty for driving when intoxicated and for refusing to undergo a medical examination to determine whether alcohol has been consumed.
The law reinforces the categorical ban on the consumption of alcohol by drivers, but it also recognizes that there should be a margin of error. This has been set at 0.16 milligrams of alcohol per one litre of expelled breath.
Under the new law, drivers will for the first time face both a fine and a driving ban. For drink driving or refusing to undergo a medical examination, courts can impose a fine of 30,000 (about 900 US dollars) rubles and suspend a driver's licence for a period of eighteen months to two years. Repeat offenders will be fined 50,000 (about 1500 US dollars) rubles and banned from driving for three years.
In addition, several articles of the Russian Code of Administrative Offences now stipulate a penalty of a minimum of ten days imprisonment.
The law also puts an end to the "temporary driver's licence". From 1 September, when a driver commits an offence for which the penalty is a driving ban, their driving licence will no longer be removed from them on the spot. Instead, drivers will be obliged to hand in their licence within three working days of the court decision to impose a ban.
Drivers who fail to hand in their licence within three working days inadvertently extend the length of their ban. If the police stop a driver and a database check reveals that this person has been banned from driving, the police will confiscate their licence and the driving ban will commence on that same day, rather than on the date of the original court ruling. The driver will also be charged with driving when disqualified and they will be taken to court. In addition to a fine of 30,000 rubles and up to 200 hours of community service, drivers found guilty of this offence can face up to 15 days imprisonment.
Moreover, the new law stipulates that licences will only be returned to a driver once they have demonstrated their knowledge of Russian traffic regulations. Drivers convicted of drink driving and refusing a medical examination will also have to undergo an additional medical examination.
The table details the main changes to the Russian Code of Administrative Offences that entered into force on 1 September 2013.
Comments
So that to post a comment you need to login the web site