Announcing the Start of the Fourth Ford Safe Driving Academy
12 May 2017
As part of the international social project Ford Driving Skills for Life, the Ford Sollers company, in partnership with the "Risk-Free Road Traffic" Expert Center, supported by the State Motor Vehicle Inspectorate of the Russian Ministry of Internal Affairs, will implement in Russia the program entitled Ford Safe Driving Academy. This year, novice drivers in 3 Russian cities – Grozny, Sochi, and Kazan – will be able to participate in free trainings on the defensive driving style to be held in May and June. These trainings will be most useful for drivers with experience up to two years; specially for them, the program includes some exercises aimed at studying the most common mistakes of young drivers.
The schedule of the Ford Safe Driving Academy events in 2017:
May 18-21 - Grozny
May 25-28 - Sochi
June 2-4 - Kazan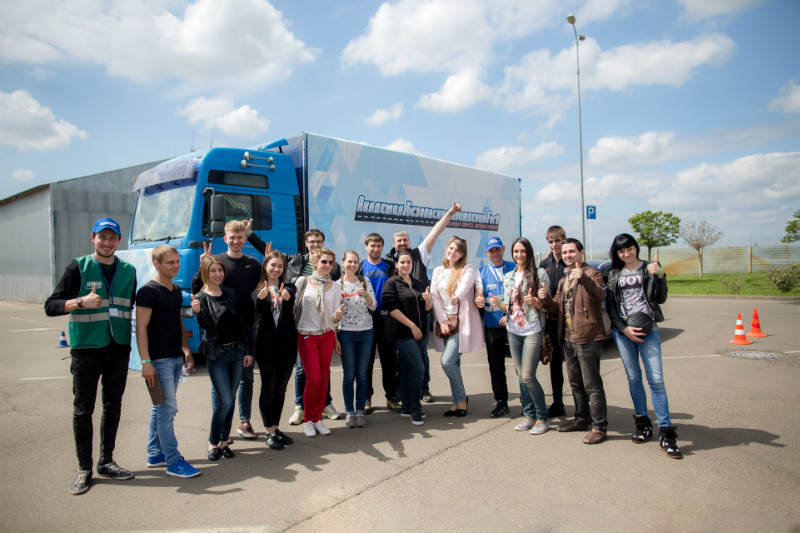 According to statistics, for the year 2016 there were 11,960 road accidents in Russia, involving drivers with experience up to two years, which is lower by 17.4% than in 2015. In these road accidents, 1,154 people were killed (a decrease by 25.1%), and 16,953 were injured (a decrease by 16.1%). Despite the apparent downward trend in the number of RTAs involving novice drivers, these figures are still important, which led to introducing new traffic rules. For instance, since March 24, 2017, drivers with experience up to two years are prohibited to drive a vehicle without identification signs – sticker with an exclamation mark on the car (clause 7.15). In addition, representatives of public organizations have recently put forward an initiative prohibiting drivers with an experience of less than four years, as well as those who are younger than 25 years, to drive cars whose power exceeds 150 h.p.
All this undoubtedly indicates the high relevance of the Safe Driving Academy program in Russia, which is designed as a significant contribution to creating a continuous information system in the field of safe road traffic, to raise the level of culture on Russian roads and reduce the number of road accidents involving young drivers.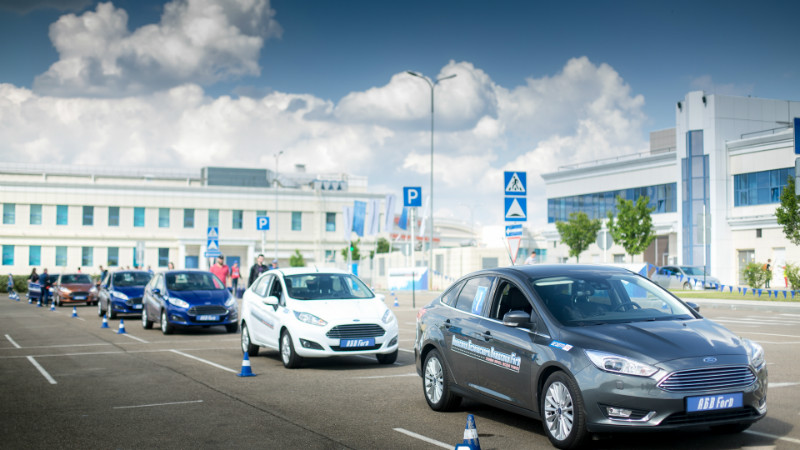 Let us remind you that the Ford Safe Driving Academy first started in 2014, and in three years, it covered 13 regions of the country, where over 5.5 thousand novice drivers passed free training. In 2014–2016, trainings were held in Moscow, Saint Petersburg, Kazan, Nizhny Novgorod, Yekaterinburg, Chelyabinsk, Ufa, Samara, Rostov-on-Don, Voronezh, Krasnodar, Volgograd, and Astrakhan.
Experience gained over three years of training in Russia allowed the organizers to significantly supplement and expand the Ford Safe Driving Academy training program in 2017. Novice drivers will learn the skills of safe behavior in case of emergency on the road, the correct choice of speed and distance, as well as the control the space around the car.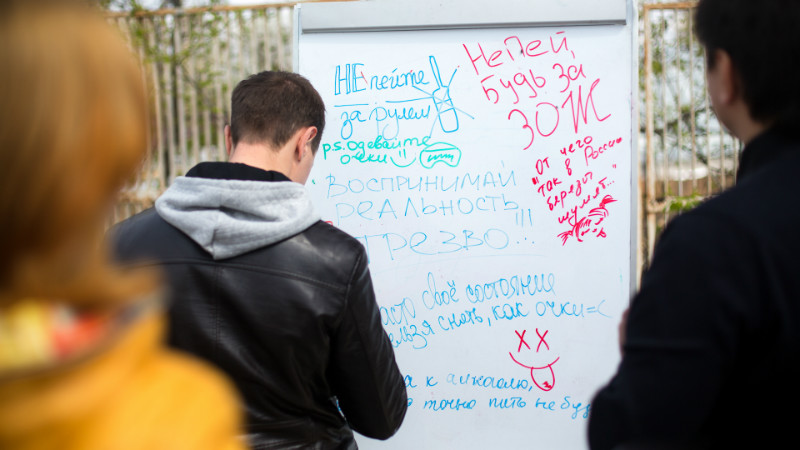 This year, the Academy's novelty is a separate module of exercises dedicated to overtaking on the road. Often, young drivers do not know the conventional "sign language" allowing overtaking, speed selection rules and, the most important thing, they disregard traffic rules. Meanwhile, 22% of road accidents are due to violation of the overtaking and maneuver rules by drivers. It is also worth mentioning the development of a program new direction: training of professional drivers, which is planned for implementation.
Young drivers will learn to avoid mistakes on the road from professional coaches, winners of Russian and international auto competitions who passed a special training with their foreign colleagues.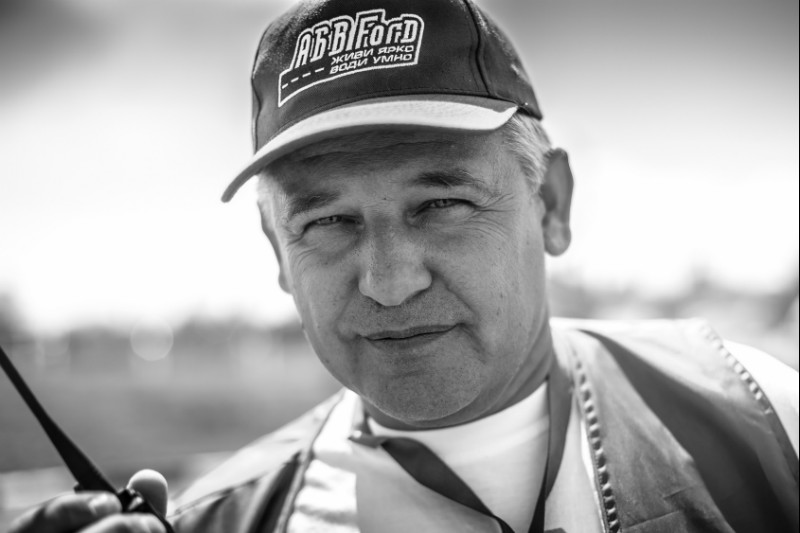 About the Global Project Ford Driving Skills for Life
The global social program entitled Ford Driving Skills for Life has been held in the US since 2003; since 2013, it has been implemented in Europe, and since 2014, also in Russia. Ford Driving Skills for Life is the first project in the history of the automobile industry aimed at conducting free practical integrated trainings of drivers who recently received their driver's license. For 13 years of the program, about 1,000,000 drivers around the world attended the training, including 5,800 novice drivers from 14 Russian regions.
The program covers such aspect of safe driving as timely recognition of hazards and speed selection. Besides, attention is paid to the risks associated with the use of social networks, for instance, writing messages or selfie shooting at the wheel, as well as the danger of drunk driving.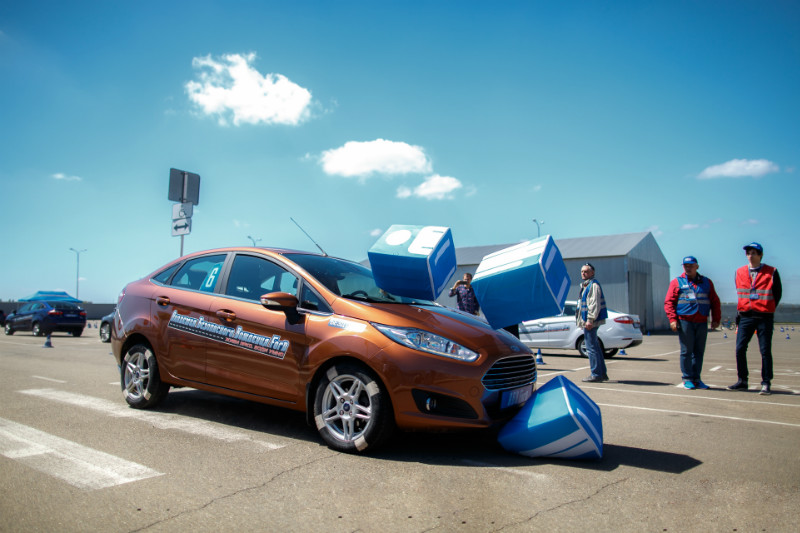 Comments
So that to post a comment you need to login the web site