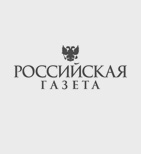 Rossiyskaya Gazeta
The bus, incompatible with life
10 October 2011
First time in history - series of criminal cases was opened because of public transport dangerous condition.
First in the criminal article were mentioned buses. In Moscow were opened five cases, in Russia - more than fifteen.
If the automobiles come to their routes in the emergency condition - there will be real judgment so that to prevent services that don't meet the requirements of life and health.
Author: Vladimir Barshev
Publication date: 10.10.2008
Comments
So that to post a comment you need to login the web site