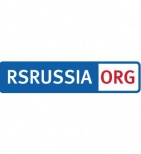 Road Safety Russia
Electronic appeal of fines
26 January 2021
The State Duma in the second (main) reading adopted a draft law, which provides for the possibility of electronic appeal against fines for offenses revealed with the help of photo or video cameras.
So far, there is no special procedure for appealing such decisions in the legislation. Drivers have to prove their innocence and challenge penalties for a long and difficult time.
"Motorists will be able to remotely file complaints about erroneous fines through the Unified Portal of Public Services, which will relieve citizens of the need to personally contact the authorized bodies and make the procedure more accessible, since it is sometimes easier for a driver to pay a fine than to spend his time filling out papers in a department," he commented draft law Viacheslav Volodin, speaker of the State Duma.
Now the application for appeal against the fine must be signed with a simple or enhanced qualified electronic signature (the first can be issued through gosuslugi.ru, the second must be received in person at the MFC).
A copy of the decision on the complaint against the decision can be sent through the portal of public services within three days from the date of the said decision.
"Until recently, there was a bias towards the executive branch, when the fixation of the offense could come in electronic form, and in order to protest it, a physical presence was necessary," Vadim Melnikov, Director General of the «Road Safety Russia» comments on the bill. - Considering the leap that took place last year in the development of all digital technologies, this is a logical development of this service. Regarding how intensively drivers will challenge fines, there is hardly a surge in protests. most of the penalties are justified. In fact, this is a convenient service that allows you to carry out the contestation procedure in a remote online mode in case of misunderstandings and disputable situations. "
The bill is awaiting consideration in the third reading. If approved, the law will enter into force on September 1, 2021.
Details in the video: https://youtu.be/VVx-Gx_Vhlo
Comments
So that to post a comment you need to login the web site