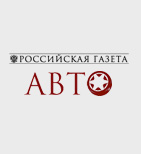 "Rossiyskaya gazeta" edition. Chapter "Auto"
Drunk for three times - without a car
23 October 2011
I propose at the first time disentitle driver for 3 years with the possibility to decrease this period. Second time - fine and 10 years of disentitlement. We also have to settle maximum alcohol level in blood. According to this index different drivers have to be fined in a different manner.
Author: Vladimir Barshev
Publication date: 01.09.2011
Comments
So that to post a comment you need to login the web site