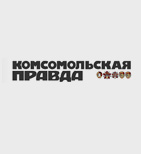 "Komsomolskaya pravda" newspaper
Buses in Vladimir are the most dangerous in central federal region!
06 October 2011
It is 8 times more dangerous to use public transport in Vladimir than in Moscow! Competition on the routes of low drivers qalification?
This was the news from the chief of the Vladimir region State traffic inspection on the road safety meeting.
Author: Aleksey Suhov
Publication date: 06.10.2011
Comments
So that to post a comment you need to login the web site